United Kingdom Armed Forces Association of Cricket Officials was delighted to see that their Chair, WO1 Ben Hood, was awarded with the Army Sports Official of the Year 2023 at the lavish awards ceremony at RMA Sandhurst on Thursday evening [16 November].
Ben beat off the challenge of SSgt Gordon Bruce (boxing) and Capt Gareth Wyatt (tug of war) to lift the trophy and was presented with his award by Maj Gen Millar MBE and Kate Green from the sponsors, Royal British Legion.
He becomes the first cricket related person to win any award at the Army Sports Board event since its inception in 2009 so it is a significant feather in his cap – UKAF ACO secretary Alex Rennie narrowly missed out in 2019.
His citation for his award read …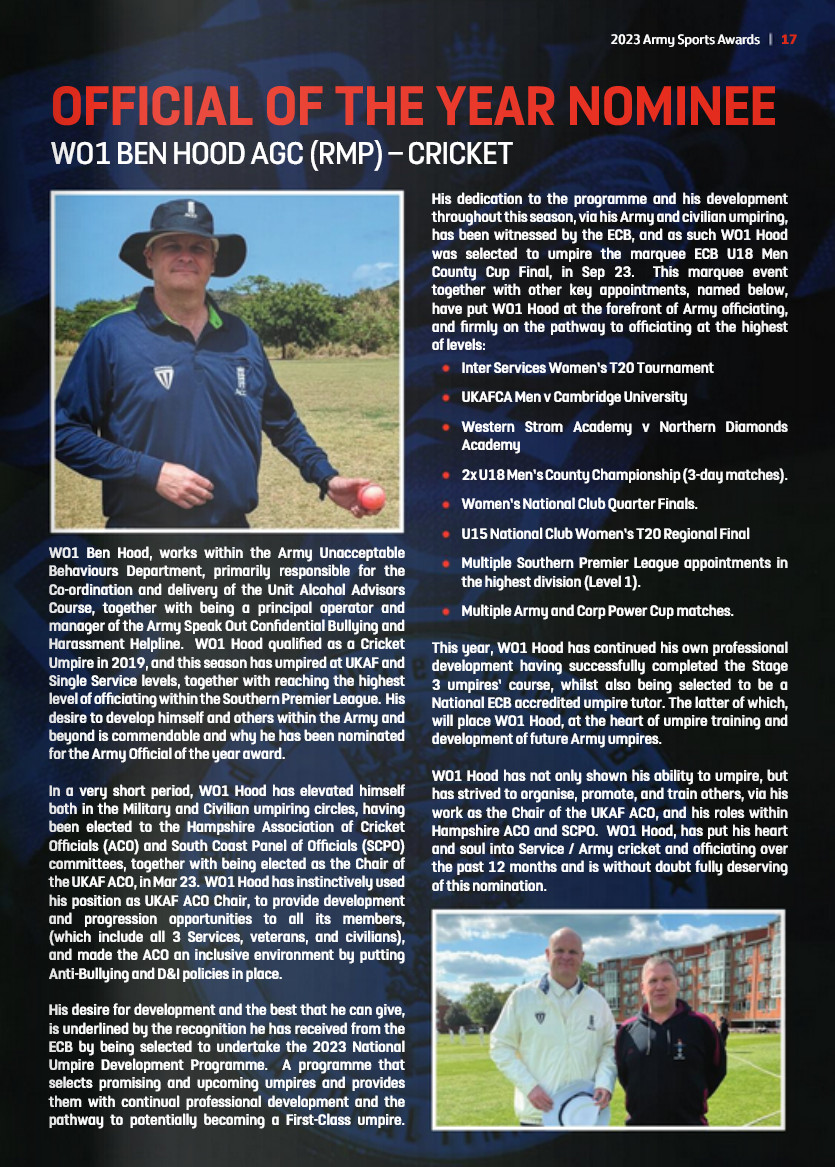 Many congratulations Ben – a fantastic achievement and one that UKAF ACO is delighted to have within our ranks.
[Award picture: Alligin Photography]